One Piece is an upcoming fantasy adventure series releasing on Netflix. This series is based on Japanese manga (magazine series) and animated series of the same name. This TV series is full of magic, adventure, amazing sea voyages, and stories of great ships.
In this article, we give complete details of the Netflix Series One Piece Cast and crew's real names, photos, biographies, facts, and many more things.
Basic Information
Movie Name
One Piece
Country of origin
United States
Japan
Genre
Action-adventure
Comedy-drama
Fantasy
Episode
8 episodes
Length
45 Minutes to 1 hour
Original Language
English
Developed by
Matt Owens
Steven Maeda
Based on
One Piece Manga Series
Producer
Eiichiro Oda
Martin Bruce Adelstein
Becky Clements
Matt Owens
Steven Maeda
Release Date
31 August 2023
Streaming On
Netflix
Production Company
Kaji Productions
Tomorrow Studios
Shueisha
One Piece Crew
Netflix Series One Piece Review
One Piece is a swashbuckling fantasy adventure that sails you into a world of amazing escapades, set against the stunning backdrop of the infinite sea. The film is a gripping blend of daring missions, deadly opponents, and mysterious discoveries, with fascinating pirates at the helm.
The intricately built ships and richly imagined islands provide for an attractive experience. Though the plot occasionally becomes predictable, the chemistry of the dynamic actors and the amazing CGI combine for an exciting journey. Sword fights, buried mysteries, and the attraction of the unknown make One Piece an adventure well worth taking for any fantasy and pirate fan.
Read More- Netflix Squared Love Everlasting 2023 Cast Real Name, Photo, Bio, Facts, and More
Netflix Series One Piece Release Date
The Netflix Series One Piece will be released globally on Netflix on 31 August 2023. If you also like to watch adventure, fantasy, action, and magical series, then this movie is for you.
Netflix Series One Piece Age rating
This series holds a TV 14 age rating with parental guidance in many regions.
Netflix Series One Piece Cast
(1) Iñaki Godoy as Monkey D. Luffy
Monkey D. Luffy is the captain of the Straw Hat Pirates and a big dreamer. He is the hero of this story, who likes to eat meat. Luffy ate the Devil Fruit known as the Gum-Gum Fruit as a child, which gave him the ability to stretch his body like elastic. While the fruit provided him with this tremendous power, the sea has the ability to take it away and sink him.
The role of Monkey D. Luffy is portrayed by Iñaki Godoy. Iñaki Godoy is a Mexican actor who was born on 25 August 2003 in Mexico City Mexico. His full name is Iñaki Godoy Jasso. He is best known as Juan Ruíz in her popular Netflix series The Imperfects (2022). He is on Instagram with 494K Followers. His Instagram ID is inakigo.
(2) Colton Osorio as Young Luffy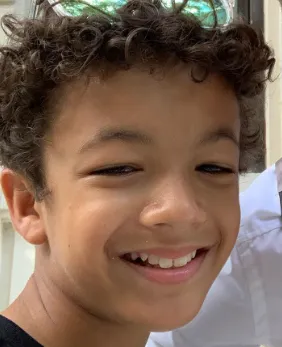 Young Luffy who loves to jump and play pranks. While having fun, he swallows the Devil Fruit Gun Gun. This role is portrayed by Colton Osorio. Colton Osorio is Colombian-American actor, who was born on April 17, 2009. He is best known for films such as Kevin Can Wait (2017), Daddy's Home 2 (2017), Castle Rock (2018). He is available on Instagram with 4.2 K followers. His Instagram ID is coltonosorio.
(3) Emily Rudd as Nami
Nami is the smartest thief, expert navigator and cartographer in the Straw Hats crew. Nami's role is portrayed by Emily Rudd. Emily is an American actress, who was born on February 24, 1993 in Saint Paul, Minnesota, U.S.A. Her full name is Emily Ellen Rudd. She is best known as Ginny in the movie Moonshot (2022). She has 1.3 million followers on her Instagram account. Her Instagram ID is emilysteaparty.
(4) Lily Fisher as Young Nami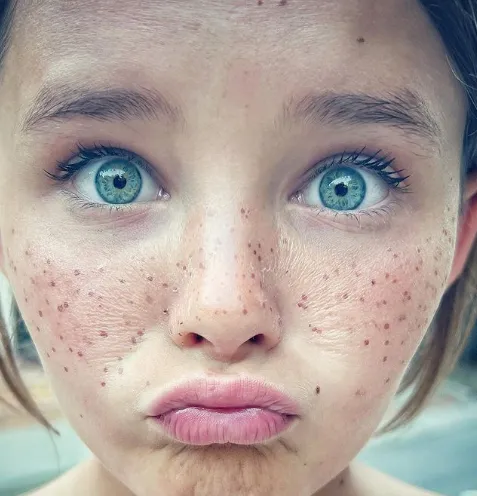 Young Nami Character is portrayed by Lily Fisher. Lily is a child actress. She was born on 13 March 2010 in Los Angeles, California, USA.
She is available on Instagram. Her Instagram ID is lily.t.fisher.
(5) Mackenyu as Roronoa Zoro
Roronoa Zoro is a deadly "Pirate Hunter, His dreams to becoming the world's greatest swordsman. The role of Roronoa Zoro is portrayed by Mackenyu. is a Japanese actor. He was born on 16 November 1996 in Los Angeles, California, U.S.A. His full name is Mackenyu Arata. He is best known for as Cadet Ryoichi as Pacific Rim: Uprising (2018). His Instagram Id is mackenyu.
.(6) Jacob Romero as Usopp
Usopp is sharpshooter and Storyteller in the ship. He always entertain his crew members through his amazing story telling skill. He wants to became a great warrior of the sea.
The role of Usopp is portrayed by Jacob Romero. Jacob Romero is a Jamaican-born American actor. His date of birth is 11 July 1996. His full name is Jacob Romero Gibson. He is best known for TV Series Greenleaf (2019-2020). His Instagram ID is bookofjacob.
(7) Taz Skylar as Sanji
Sanji is a talented chef who works under Cheff Zeff. The role of Sanji is Portrayed by Taz Skylar. Taz Skylar is a Spanish-English actor who was born on 5 December 1994 in Canary Islands, Spain.
His full name is Tarek Yassin Skylar. He is best known for Boiling Point (2021-2023). His Instagram Id is taz_skylar.
(8) Aidan Scott as Helmeppo
(9) Morgan Davies as Koby
(10) Vincent Regan as Vice Admiral Garp
(11) Langley Kirkwood as Captain "Axe Hand" Morgan
(12) Craig Fairbrass as Chef Zeff
(13) Peter Gadiot as Shanks
(14) McKinley Belcher III as Arlong
(15) Jandre le Roux as Kuroobi
(16) Milton Schorr as Don Krieg
(17) Stevel Marc as Yasopp
(18) Steven Ward as Dracule Mihawk
(19) Celeste Loots as Kaya
(20) Chioma Antoinette Umeala as Nojiko
(21) Maximilian Lee Piazza as Young Zoro
(22) Kevin Saula as Young Usopp
(23) Christian Convery as Young Sanji
Frequently Asked Questions about Netflix Series One Piece
Where to watch the Netflix Series One Piece?
Netflix Series One Piece will be releasing on Netflix Globally on 31 august 2023. You can watch it on Netflix and also available for download.
Read More – Netflix The Ultimatum: Marry or Move On Season 2 Cast and Contestants All Details (2023)
Read More: Netflix Lighthouse Cast 2023 Real Name, Photo, Bio, Facts, and More
Read More: Miguel Wants To Fight Cast and Crew, Real Name, Photo, Bio, Facts and More (2023)
Read More: Netflix's The Chosen One (2023) Cast and Crew, Real Name, Photo, Bio, Facts and More
Reference