Behind Your Touch is newly released South Korean suspense and comedy series drama which is streaming on Netflix from 12 August 2023 in selected region. In this series you will get to see romantic comedy, thriller and suspense story.
The story follows a veterinarian and a detective working small cases. A few days later, they unknowingly uncover the mystery behind a series of brutal murders. They unknowingly get into a big trouble.
The most important thing about this series is that till the last the mystery behind the murder will keep you hooked to one place. In this article we will provide all the details about Netflix Series Behind Your Touch Cast and Crew Real Name, Photo, Bio, Facts and Many More things.
Basic Information
Series Name
Behind Your Touch
No of Episodes
16 Episodes
Genre
Romantic, Comedy, Suspense and Thriller
Length
45 Minutes to 1Hour (Each Episodes)
Country of origin
South Korean
Original Language
Korean
Dubbed Language
English
Behind Your Touch Writer
Lee Nam-gyu,
Oh Bo-hyeon,
Kim Da-hee,
Behind Your Touch Director
Kim Seok-yoon,
Choi Bo-yoon
Production company
SLL (JTBC Studios), Studio Phoenix
Distribution Network
Netflix
Release Date
12 August 2023
Behind Your Touch Crew Details
Behind Your Touch Cast
(1) Han Ji-min as Bong Ye-bun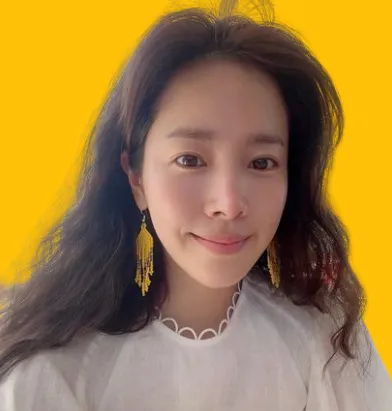 Han Ji-min is famous South Korean Actress, Model and Social Media Influencer, who was born on November 5, 1982, in Seoul, South Korea. She is best known for playing his roles on the movies such as The Age of Shadows (2016), Herstory (2018), and Padam Padam.
In the Netflix Series Behind Your Touch She is playing the role of Bong Ye-bun. Bong Ye-bun is a veterinarian (vet). Her Instagram ID is roma.emo. She has 1.5 Million followers on Instagram.
(2) Lee Min-ki as Moon Jang-yeol
Lee Min-ki is well known South Korean Model, actor, singer and Social media influencer. He was born on January 16, 1985, in Gimhae, South Gyeongsang Province, South Korea. As an actor he worked in more than 16 movies, 17 tv series and almost 1 web series.
Some of his popular movies and tv series are Humming (2008), Tidal Wave (2009), Spellbound (2011) and Flower Band (2012). In the Netflix Series Behind Your Touch he plays the role of a Moon Jang-yeol, who is a detective. He is available on Instagram with 211K followers. His Instagram ID is m.m.minki.
(3) Suho as Kim Seon-woo
Suho is well popular South Korean actor and songwriter. His real name is Kim Jun-myeon. He was born on May 22, 1991, in Seoul, South Korea. He is also a professional singer and lyrics writer. As an actor he was known for movies such as Saving Santa (2013), One Way Trip (2016), and Rich Man (2018).
He is available on Instagram. He has 11 Million followers in his Instagram account. His Instagram ID is kimjuncotton.
(4) Joo Min-kyung as Bae Ok-hee
Joo Min-kyung was born on 6 July 1989, in Seoul, South Korea. He is an actress and Model. Some of her popular movies are Steal Heart (2014), Sketch (2018), and Dr. Brain (2021).
Joo Min-kyung is available on Instagram. Her Instagram ID is jumingyung.
(5) Yang Jae-seong as Jung Eui-hwan
(6) Park Seong-yeon as Jung Hyeon-ok
(7) Kim Hee-won as Won Jong-mook
(8) Jung Yi-rang as Na Mi-ran
(9) Jo Min-guk as Bae Deok-hee
(10) Lee Seung-joon as Cha Ju-man
(11) Park No-sik as Jeon Gwang-sik
(12) Park Hyuk-kwon as Park Jong-bae
Read More – Red White & Royal Blue 2023 Cast and Crew Real Name, Photo, Bio, Facts, and More
Read More – Nicholas Galitzine Biography, Height, Age, NetWorth, Girlfriend, Family, Facts and more (2023)
Read More – Netflix Series Painkiller Cast and Crew Real Name, Photo, Bio, Facts and More (2023)
Read More – Living Next to Danger 2023 Cast and Crew Real Name, Photo, Bio, Facts, and More
References/Sources