So, friends, the amazing science fiction film Paradise directed by famous director Boris Kunz has come for streaming on Netflix. In this film, the aging phase in the link between future and present will be controlled by scientific experiment.
In this article we will gives all complete details of Netflix movie Paradise 2023 cast and crew real name, photo, bio, facts, and more.
Basic Information
| | |
| --- | --- |
| Movie Name | Paradise |
| Other Title | Cennete Yakın (In Turkey) |
| Release Date | 27 July 2023 |
| Genre | Sci- Fi, Thriller |
| Director | Boris Kunz |
| Writer | Simon Amberger, Peter Kocyla, Boris Kunz |
| Production Company | NEUESUPER |
| Country of Origin | Germany |
| Platform | Netflix |
| Available languages | German, English, Turkish, Japanese, Spanish, French & Hindi |
Paradise Movie (2023) Story-Plot & Review
If you are a fan of science fiction movies, then this movie is for you. The film narrates the story of a couple named Max and Elena who are unable to pay off an unwanted insurance claim. They don't have enough money to pay the insurance claim, forcing Max and Elena to do whatever it takes to get out of trouble.
Max is then forced to bargain with his wife Elena's age. For money, a research company buys Elena's age from Elena and Elena becomes old, the same company buys the age of people trapped in such compulsion and sells it to the rich peoples.
After this, Max tries everything possible to bring back his wife Elena from old Elena to young Elena. This movie is full of thriller, will scare you in many scenes and will make you cry in some scenes. If you like an emotional romantic story with thriller, then you must watch this movie.
Paradise Movie (2023) Release Date
Paradise Movie (2023) will be release on Netflix on 27 July 2023 globally. Although the country of origin of this film is Germany but for the worldwide audience it will be released in many languages like English, French, Spanish, Turkish, Japanese and Hindi.
Paradise Movie (2023) Age Rating
This movie has got different film certificates in different countries, in most of the countries it has got the rating certificate of Parent Guide 18, while in countries like Singapore, Sweden it has got Mature Audience certificate.
Paradise Movie (2023) Cast
(1) Kostja Ullmann as Max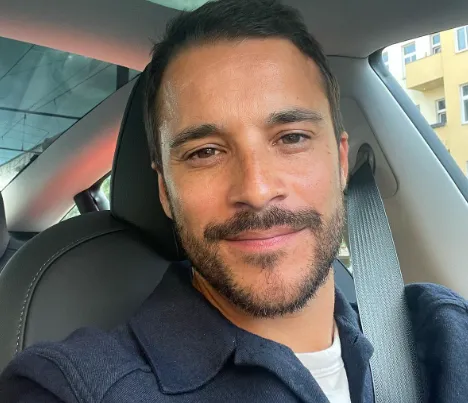 Kostja Ullmann is most popular German Actor and social media influencer. He was born on 30 May 1984 in Hamburg, West Germany. His full name is Kostja Alexander Ullmann.
In his 25 years of acting career he worked in many movies and TV Shows, but he is best known for movies Coming in (2014) and 3 Türken und ein Baby (2015).
He has 142K followers on his instagram account. His Instagram Account is @kostjaullmann_official which is verified.
(2) Marlene Tanczik as Young Elena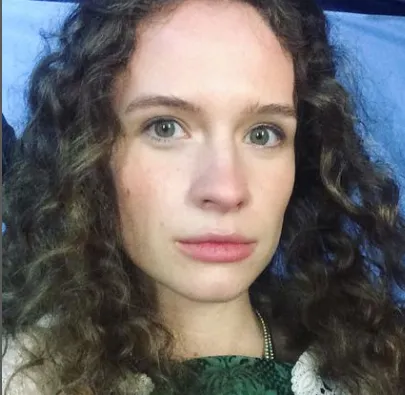 Marlene Tanczik is young beautiful German actress who born in 1993 in Dresden, Germany. Some of her notable movies are The Water of Life (TV movie 2017), Work without an author (feature film 2018), Forever Parents (2021), The uncanny lightness of revolution (2021).
She has only 1.8k followers on her Instagram account. Her Instagram account is @/marlene.tanczik, which is not verified.
(3) Corinna Kirchhoff as Old Elena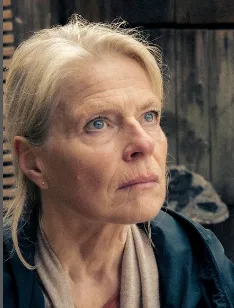 Corinna Kirchhoff is well known veteran actress in German Film and TV Industries. She was born on 9 March 1958. Her acting career is so long. Some of her popular movies are Wards (2021), Ghosts of the Past (2022), A lifetime (2022), Polizeiruf 110: Black Box (2022). She is not available in any social media.
(4) Iris Berben
Iris Berben is veteran German actress whose full name is Iris Renate Dorothea Berben. She born on 12 August 1950 in Detmold, West Germany. In her 53 years long-acting career she worked in more than 70 movies and TV Series. Some of her notable movies are Supergirl (1971), Am I Beautiful? (1998), Eddie the Eagle (2015) and Triangle of Sadness (2022). She is not available in any kind of social media.
(5) Lisa-Marie Koroll
Lisa-Marie Koroll is well known German actress, model and social media influencer who was born on 26 December 1997 in Eisenach, Germany. She is also known as singer and writer. She is best known for her role as Tina Martin in Bibi & Tina movie. She is Bunte New Faces Award winner for Bibi & Tina.
She has 390K Instagram followers. Her Instagram id is @lisamariekoroll.
(6) Alina Levshin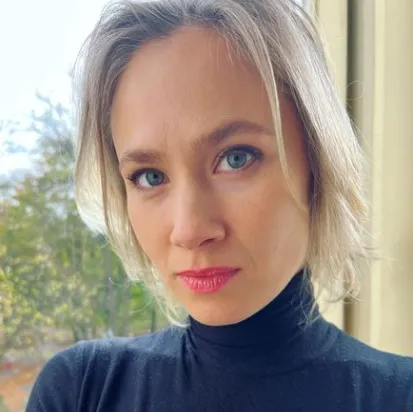 Alina Levshin is popular German -Ukrainian Actress who born in Odessa, Ukraine on 10 September 1984. As an actress she is known for German Television Award Winner tv show Im Angesicht des Verbrechens. She has only 7.9k followers on Instagram. Her Instagram account is also not verified. Her Instagram id is @alina_levshin.
(7) Lorna Ishema
Lorna Ishema is quite popular German Actress. She is known for Ivie wie Ivie (2021), Paradise (2023) and Der Überfall (2022). She has only 4.8k followers on her Instagram account.
(8) Numan Acar
Numan Acar is well known Turkish Actor who born on 7 October 1974 in Kelkit, Gümüşhane, Turkey. He was known for movies like The Cut Alpasan Uncredited, Point Break Turkish doorman (2015), Ali and Nino Seyid Mustafa (2016), The Promise Mustafa (2016), The Great Wall Najid (2016), Sister Moon Feuerwolf (Short film 2016), In the Fade Nuri Sekerci (2017), 12 Strong (2018).
(9) Lisa Loven Kongsl
(10) Aleyna Cara
(11) Houssein Hariri
(12) Gülderen Saglam
Paradise Movie (2023) Creator Director
Boris Kunz
Frequently Asked Question about Movie Netflix Movie Dream (2023)
Where to watch Netflix Movie Paradise (2023)?
Netflix Movie Paradise (2023) Is Released on July 27, 2023, on Netflix. You Can Watch this movie on Netflix premiere.
Read More- Sound of Freedom Movie cast and crew real name, photo, bio, facts, and more (2023)
Read More- Back to 15 season 2 cast and crew (2023) real name, photo, bio, facts, and more
Read more – The Witcher Season 3 star cast and crew real name, photo, bio, facts, and more
Read More – Netflix film You Do You Star Cast and Crew, Bio, Real Name, Photo, facts and more
Read More – Fake Profile TV Series 2023 Star cast and crew real name, photo, biography, facts, and more
Read More – Black Mirror
Reference